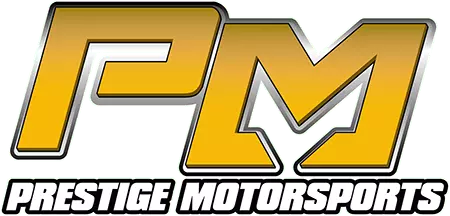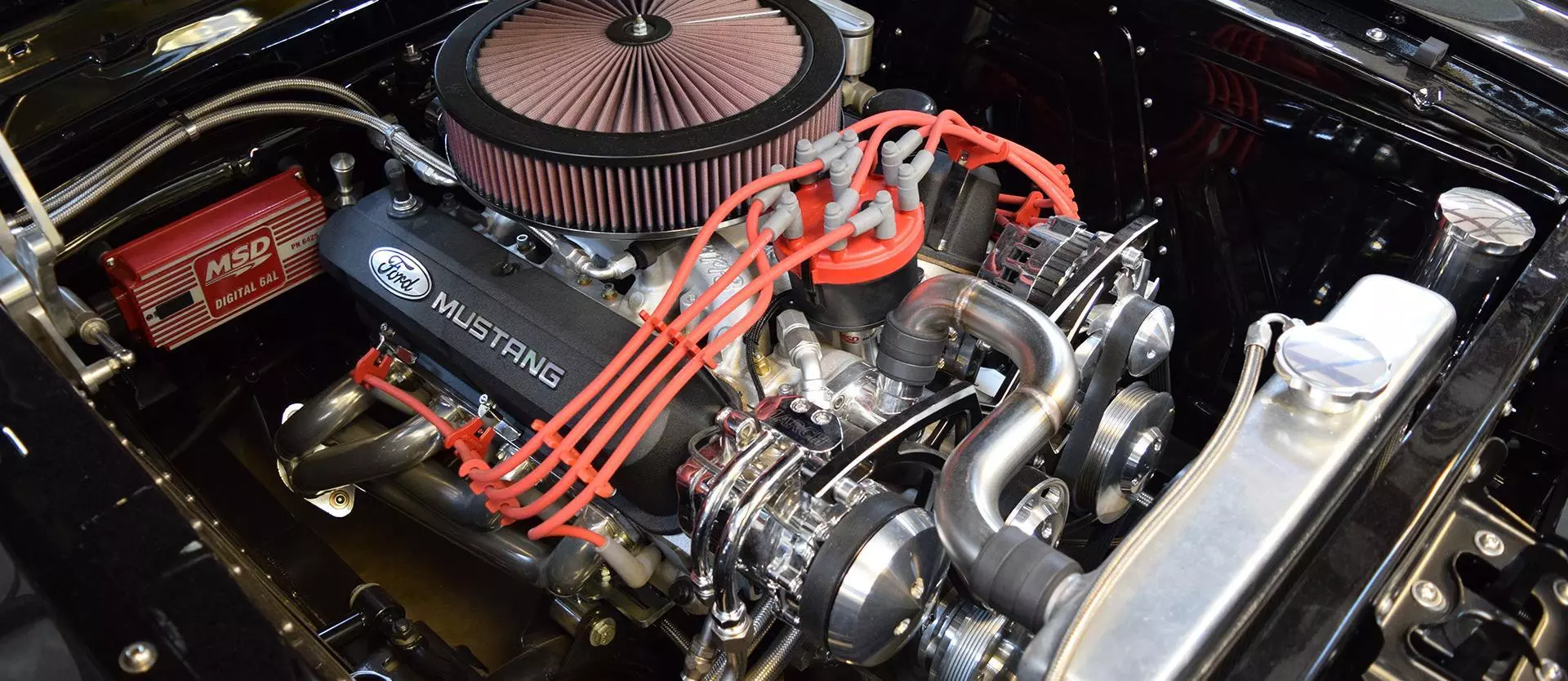 Our Ford Small Block Crate Engines are an homage to 1969, a year of aggressive modernization at Ford.
Ford's 302, 351 Windsor, and 351 Cleveland motors were created to meet the needs of intermediate and pony car lines. We took those designs and engineered our Ford Small Block engines as the perfect turn-key option for Mustangs and other classic Ford models. They deliver the coveted 427 cubic inches available in the Windsor and Cleveland platforms for big power in a small package. Our custom Ford Small Blocks are a Prestige Motorsports specialty and our most popular builds.
Check out our:
Hot Rod Series
Ready to get serious with your hot rod, cruiser, or daily driver? The engines in our Hot Rod Series will upgrade your ride with a custom-machined factory OEM block, plus a hydraulic roller cam and lifters, forged pistons, a stroker crankshaft, forged steel rods, competition valve job, and an arrangement of top-quality internal components. These street-serious motors are perfect for cruising, car shows, and even a little bracket racing. They're not intended for boost or nitrous.
Super Street Series
When your street or strip car needs more power and durability, it's time for a performance-minded upgrade. Our bigger, beefier Super Street Series motors will give you an aftermarket block with larger bore sizes for more cubic inches that's able to handle more power. You'll get a hydraulic or solid roller tie bar lifter and an all-forged rotating assembly. These are motors for the guy who wants to put the pedal to the metal and beat the living daylights out of his car.
Power Adder Series
Looking for the ugly, nasty motors that separate the boys from the men? The Power Adder Series will let you add a supercharger, turbocharger, or nitrous. You'll start with an aftermarket block and a substantially upgraded rotating assembly, heavy-duty forged pistons, and an array of camshaft and cylinder head options. Other parts vary by build and application. From the choice of components to their combination and tooling, our Power Adder Series is the cream of the crop, built to withstand harsh conditions and a ridiculous amount of power.
Fox Body Series
We know Fox Bodies! Looking to upgrade your engine or complete driveline package? Look no further as we are certain to have you covered. We have a variety of long blocks to choose from ranging from factory OEM blocks to your beefier aftermarket pieces. Once the desired long block is selected you will notice we offer a huge variety of induction options. Everything from your more traditional looking Trick Flow and Systemax plenum designs to more race inspired box top versions. We also offer the New Holley Hi-Ram in both the forward facing throttle body as well as the new side mounted top keeping all intake piping in stock locations. We're not done yet! We also offer a more vintage look using a carbureted style intake with provisions for Port EFI for the four eye guys that want a carbureted look with the amenities of modern EFI. Although Most Fox Bodies are fuel injected and those ECU's can be tuned, we strongly encourage the use of the Holley Terminator X or HP/Dominator ECU's. With a nifty bracket to locate the ECU below the passenger's seat and a proprietary harness for the Fox Bodies, this allows unlimited tuning advantages never seen before in the Fox Body world.