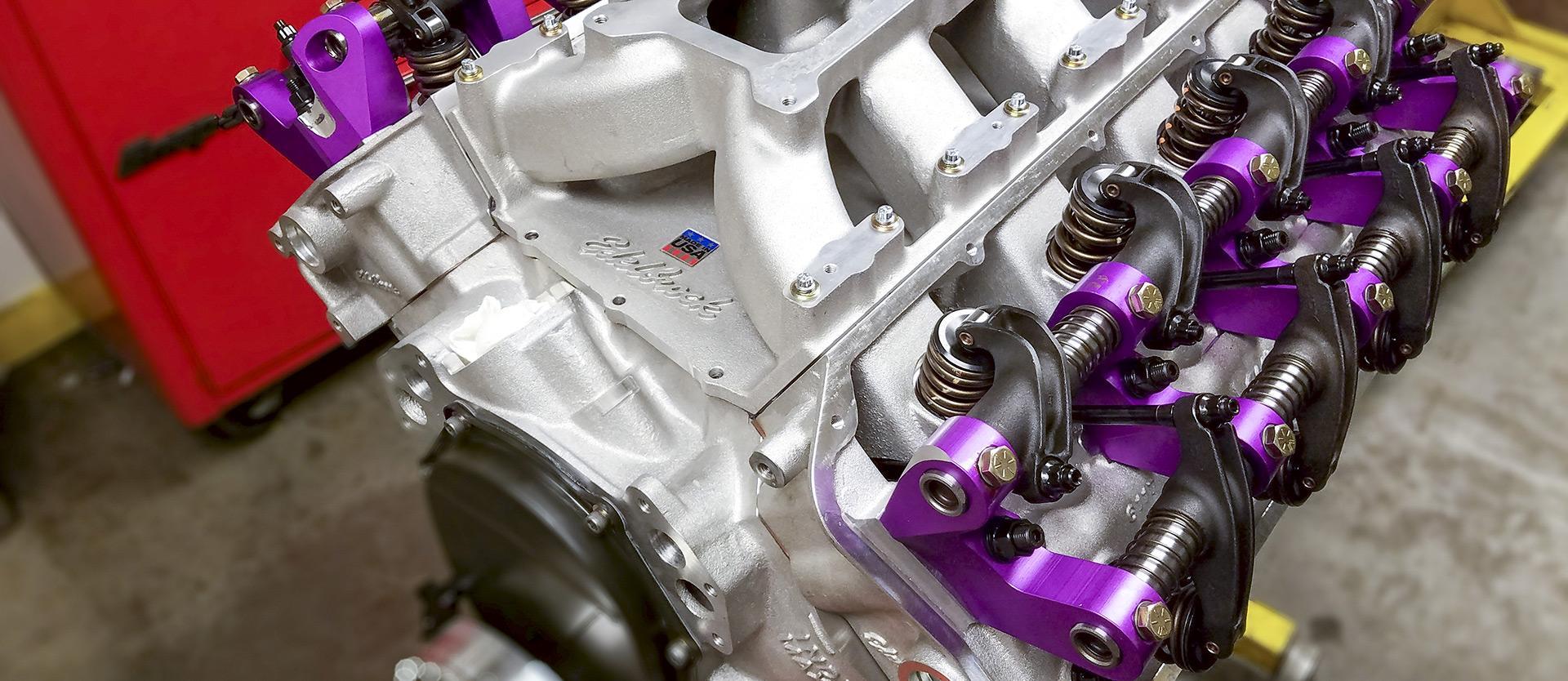 Mopar's 426 Big-Block Hemi is a legend – the ultimate muscle car engine. That's why we based our Turn-Key Mopar Big Block crate engine on the 426 Hemi!
This big, bad, beautiful motor will be ready for battle no matter what series or configuration you pick. It's a fearsome power plant that will make your ride the king of any street or strip. With a design that mirrors Mopar's best, combined with the highest-quality dyno tested aftermarket components, our Mopar Big Blocks are unlike anything you've ever seen. With our in-house machining and attention to detail, you'll want to leave the hood up.
Super Street Series
When your street or strip car needs more power and durability, it's time for a performance-minded upgrade. Our bigger, beefier Super Street Series motors will give you an aftermarket block with larger bore sizes for more cubic inches that's able to handle more power. You'll get a hydraulic or solid roller tie bar lifter and an all-forged rotating assembly. These are motors for the guy who wants to put the pedal to the metal and beat the living daylights out of his car.