We have three different styles of power adders to show off this week. If you are looking to add boost to your engine, figure out which version fits your style the best! The 64 Galaxie is getting ready to head back to Prestige for final assembly. Check out the pics in this week's edition of #StayTuned.
What Style of Boost Fits YOU?
Prestige Motorsports President, Doug Aitken, takes a few minutes here to explain some of the different boosted applications we have coming through our shop this week. In this video we showcase a 400ci small block Chevy with an old school roots supercharger, a 427 Windsor Ford with Dual Torqstorm Superchargers and of course, our Twin Turbo LS that is custom built completely in house for a 1964 Nova.
Give us a call if you're looking for a boosted application and we can help guide you in the process of choosing the best setup to compliment your style!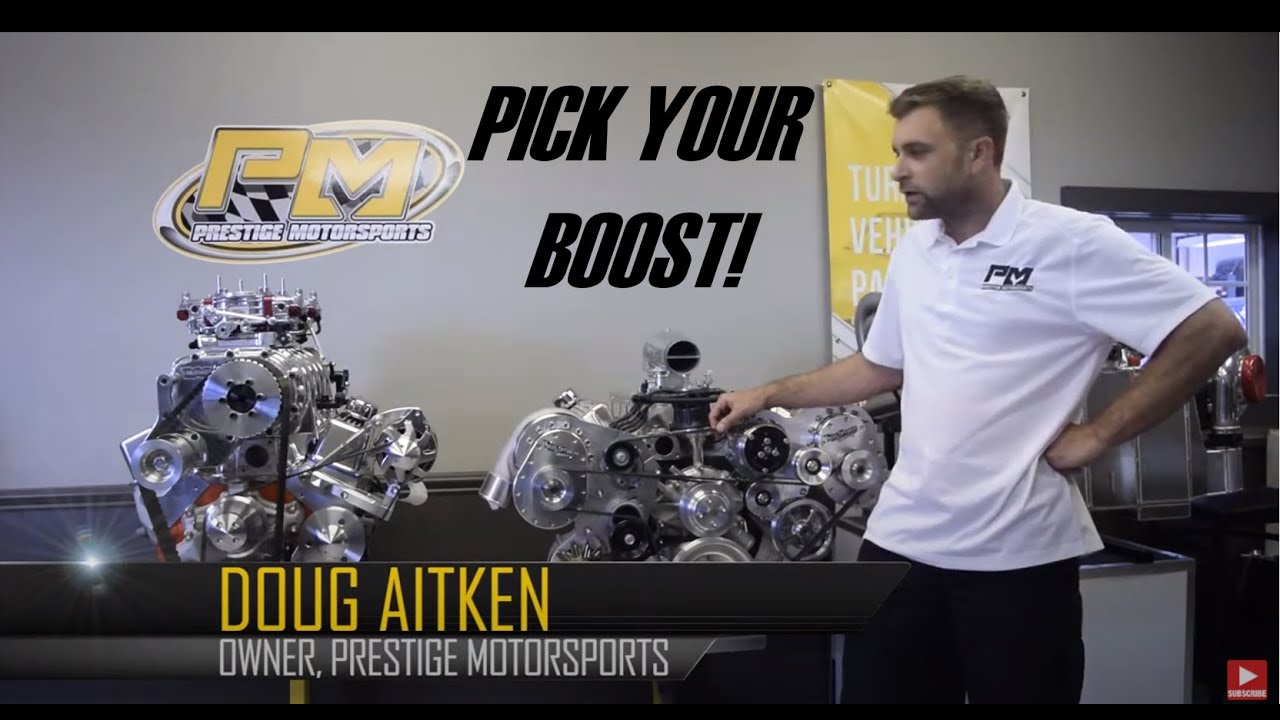 1964 FORD GALAXIE UPDATE:
Our '64 Galaxie is almost finished at the body shop with the beautiful black spade paint going on as we speak. This car is already a head-turner, and we can't wait to get it back in our Performance Shop to begin final assembly. Many of you have been following along on this build for over a year now. The final package is in sigh!. It will come together quickly once we get it back to Prestige We know the owner, John, is chomping at the bit to see this thing and burn some rubber leaving our shop!
#StayTuned for upcoming content on the assembly process!
Be sure to follow our Facebook, Instagram and Youtube pages as we post new content daily from the shop. Everyone stay healthy out there. We will get through this together!