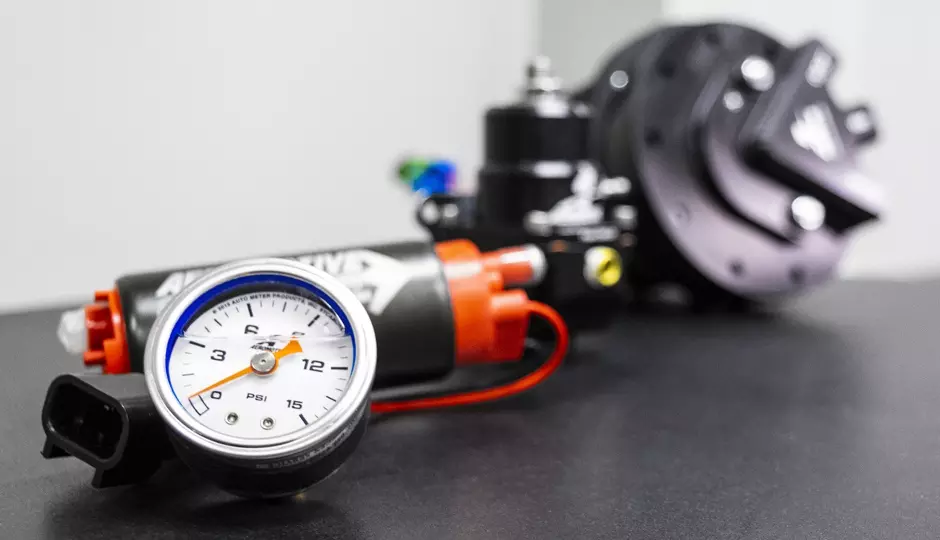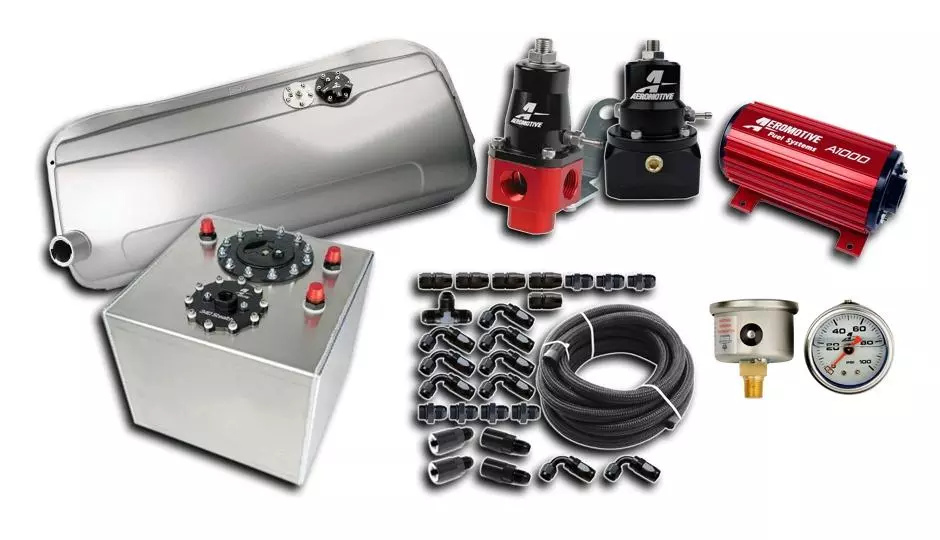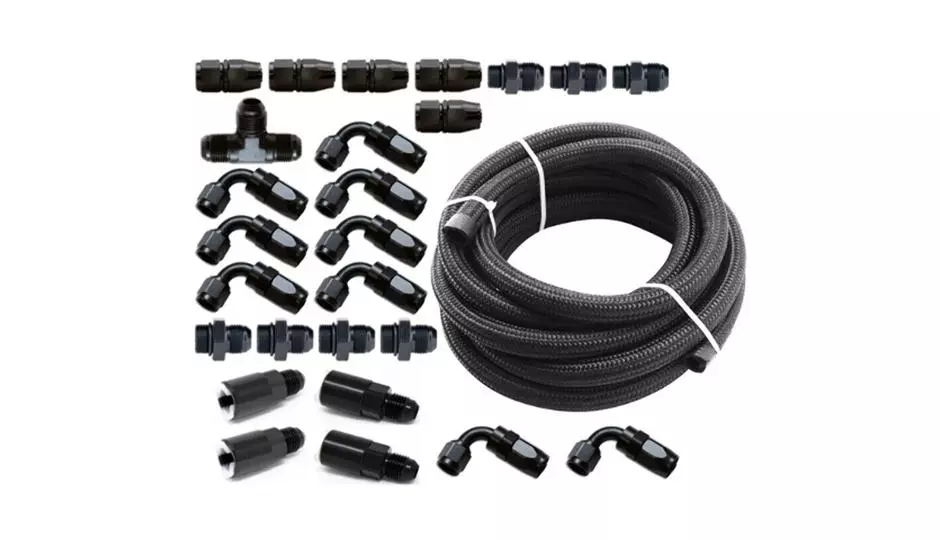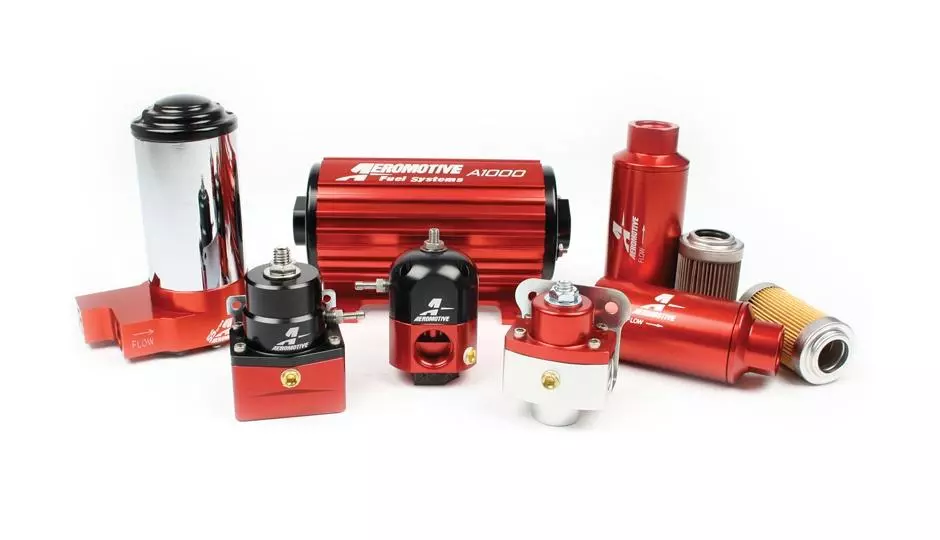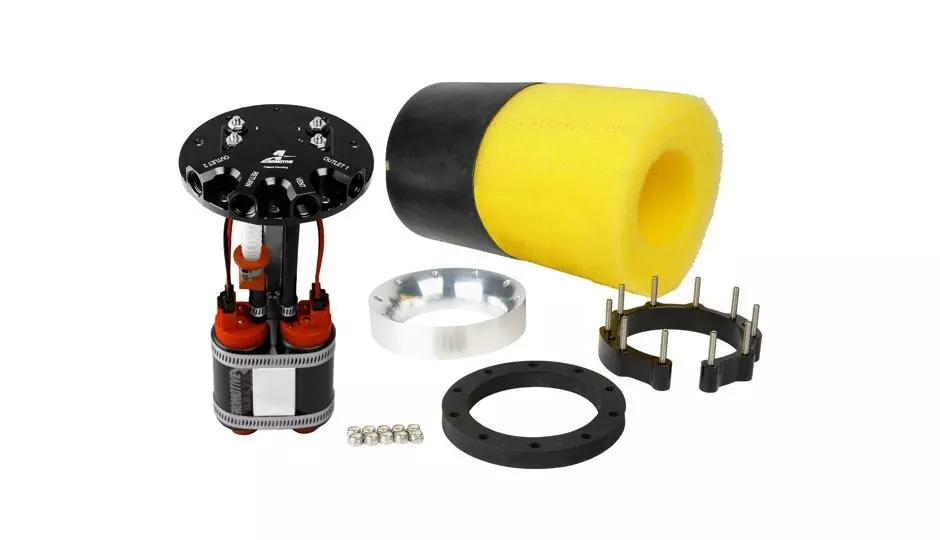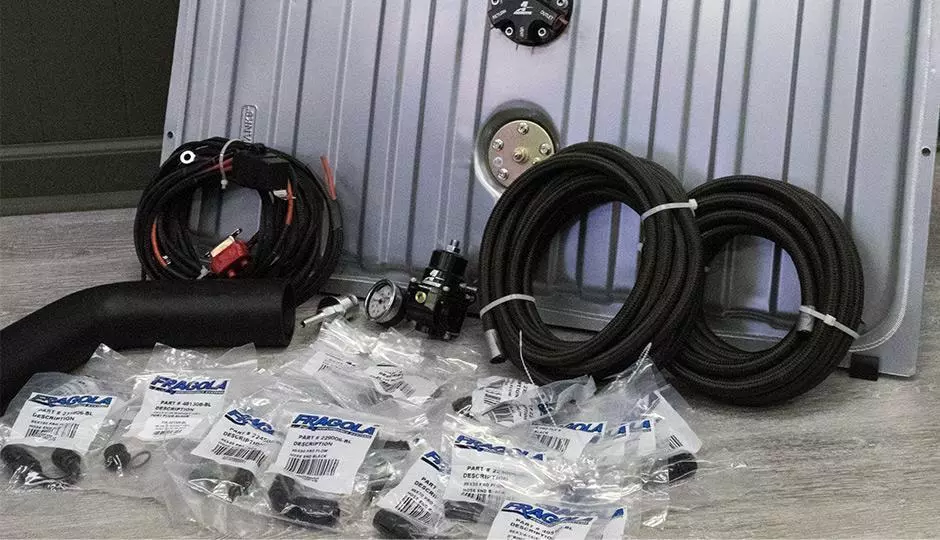 When you upgrade your engine for more power, you'll need a high-performance fuel delivery system that's the perfect match. At Prestige Motorsports, you won't just get a fuel pump and lines. Our turn-key performance fuel supply packages feature everything you'll need for a successful install.
Our Turn-Key Performance Fuel Supply Package includes:
Retro-Fit Kit or New Fuel Tank
High Pressure In-Tank Fuel Pump
Pressure Regulator, Carbureted or EFI
Fluid Filled Pressure Gauge
Braided Fuel Line, AN Fittings & Wiring Kit
Whether you want to retro-fit your existing fuel tank or to add a new one with the in-tank fuel pump already properly installed, our pros will customize your arrangement to make sure nothing is left out.
Engine Stalling or Refusing to Start when it's Warm?
Has your engine ever stalled out or refused to start after it's had time to warm up? You're not alone. These are common symptoms of vapor lock, which happens when fuel hits its boiling point and turns to vapor. Our turn-key fuel supply package is designed for carbureted or fuel injected engines and will reduce or eliminate the chance of vapor lock spoiling your drive. An in-tank high-pressure fuel pump increases the boiling point of the fuel, while the return-style fuel system gets excess fuel back to the tank where it can cool off before turning to vapor. Thinking about upgrading to fuel injection in the future? Our fuel kit will give you everything you need to convert from a carburetor to EFI. All that's left is to switch pressure regulator springs. It's a great way to cure vapor lock issues with a carburetor and plan at the same time!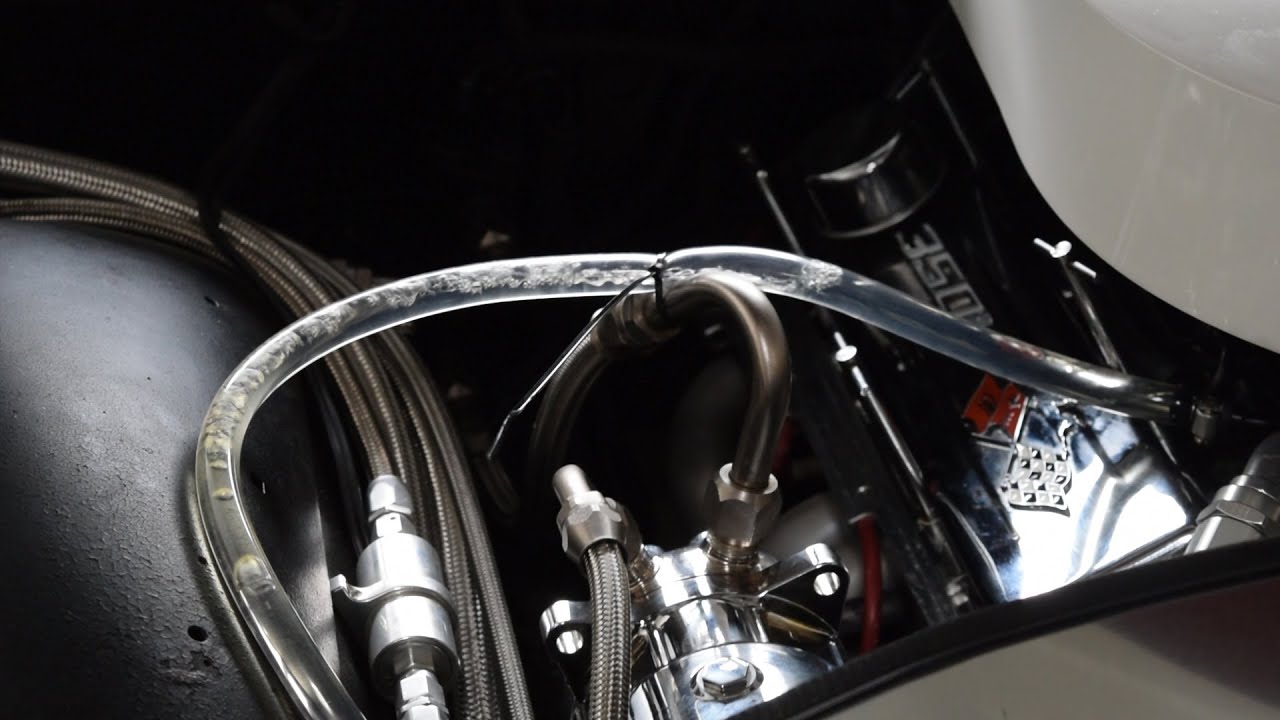 Considering other upgrades?
When you order your turn-key fuel supply package at the same time as your crate engine or other upgrades, you'll save twice – once with a volume discount and again by paying a single shipping fee. Or, go all in and complete your build with the Ultimate Turn-Key Package for absolute confidence that all parts will work seamlessly to achieve your goals for your vehicle.
Turn-Key Fuel Supply Package from Prestige Motorsports
Need a fuel delivery kit that's fit to feed a monster? Our pros will build you a true turn-key fuel supply to support the horsepower you're trying to reach. To discuss specs for your vehicle, submit our contact form and schedule an appointment with Prestige Motorsports today.