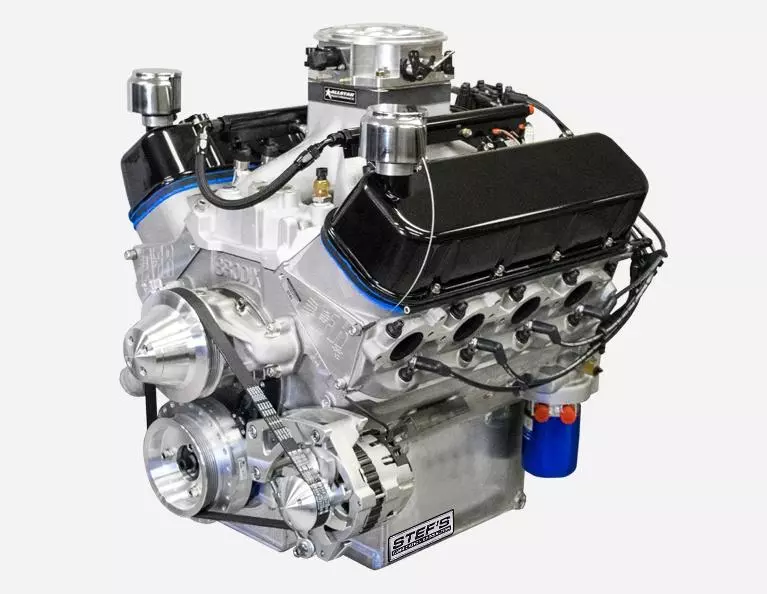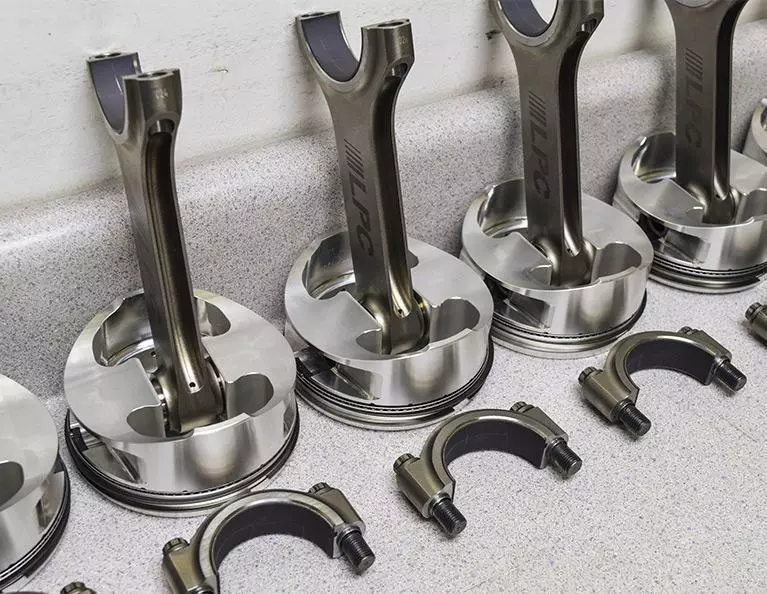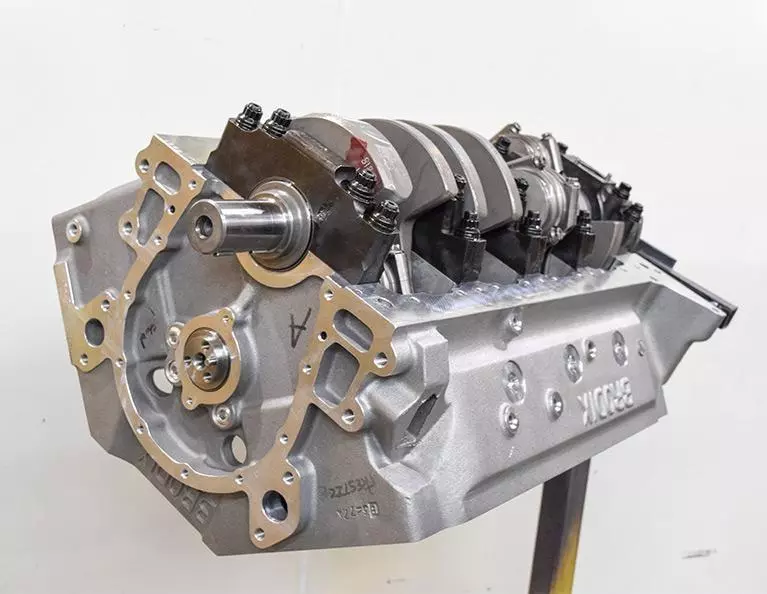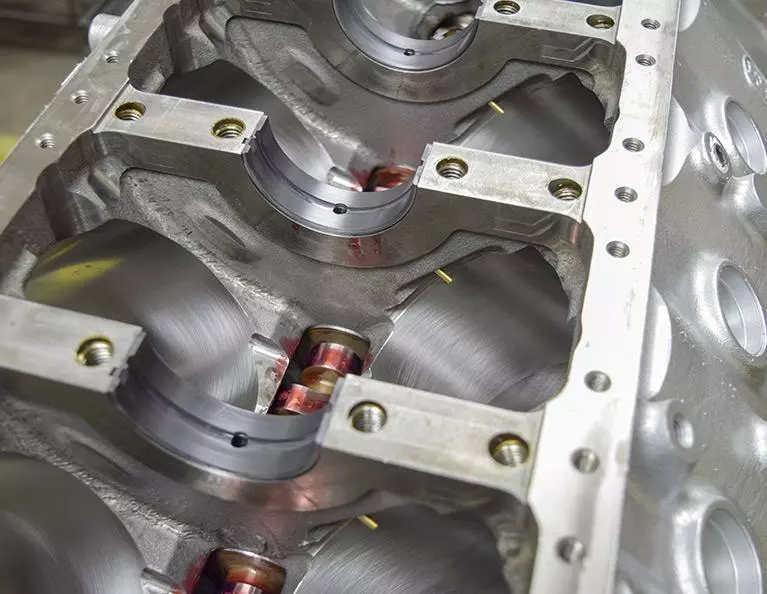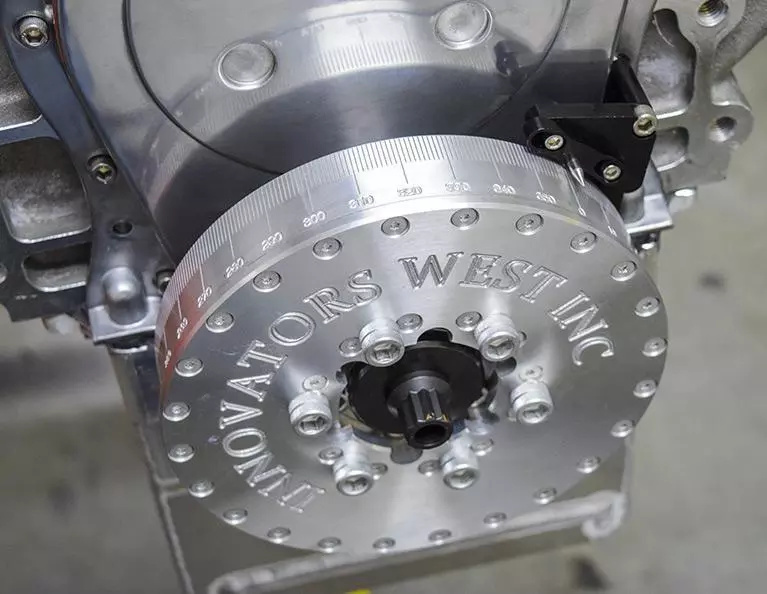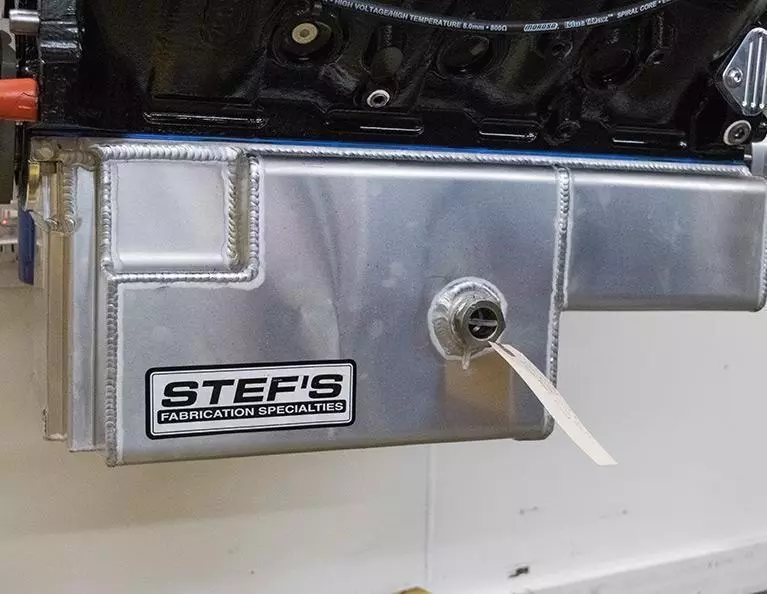 632 Aluminum Marine Long Block
Starting at $20,999
Our aluminum 632 Big Block Chevy Marine Engine delivers the same extreme power of the iron version in a lighter package. Experience all the benefits of an airboat specific, big block torque curve with the weight of a small block. Perfect for industrial boats that need to carry heavy equipment!
Image shows accessories not included with Long Block.
Piston Oilers – Optional $650.00
Spring Oilers – Optional $750.00
Payment Plans Available!

Get Pre-Approved
Fuel Type
Pump Gas
Max RPM
6,000
Idle Quality
Lopey
Best Use
Airboat
| | |
| --- | --- |
| Horsepower: | 750 |
| Torque: | 825 |
| Bore/Stroke: | 4.600 x 4.750 |
| Compression: | 10:1 |
| Fuel Type: | Pump Gas, 93 AKI (USA) / 98 RON |
| Block: | Aftermarket 10.2" Tall Deck, Aluminum |
| Crankshaft: | 4340 Forged |
| Rods: | H-Beam, 4340 Forged Steel |
| Pistons: | 2618 Forged Aluminum 3cc Valve Relief |
| Bearings: | Clevite H-Series Coated |
| | |
| --- | --- |
| Camshaft: | Hydraulic Roller |
| Heads: | Aluminum, CNC Rect Port |
| Valves: | Ferrea Super Alloy Exhaust, 6000 Series Intake |
| Rocker Arms: | Billet Aluminum, Full Roller, Girdled |
| Intake: | Not Included |
| Oil Pan: | Marine |
| Valve Covers: | Polished Aluminum, Dual Breathers |
| Power Adder: | N/A |
| Fuel Delivery: | Not Included |
| Ignition: | Not Included |
Dyno Testing
Dyno testing not included in long block price. Here at Prestige Motorsports, our "Dyno Promise" means that we dyno test every engine we build to verify the quality of our work, the integrity of each component, and the reliability of every engine we construct. Then, we deliver the dyno results for your project directly to you, the customer. Hours for dyno testing will be calculated with the purchase of the fuel and ignition group per engine order.
Engines will produce +/- 2% of advertised power at the flywheel. Advertised power levels are achieved using an electric water pump and specific induction and exhaust systems. Power will vary after pulley systems are installed or if changes are made to the induction or exhaust system (e.g. camshaft, cylinder head, compression, intake manifold, exhaust headers, air filters, etc.). Chassis dyno results measure power at the wheels and only calculate flywheel horsepower. Wheel horsepower is affected by a variety of vehicle-specific criteria including driveline design, body and chassis flex, air intake location, etc. Therefore, calculating flywheel horsepower from wheel horsepower is not an accurate representation of actual flywheel horsepower.
Warranty
This Prestige Motorsports engine is built to order and comes with a 3-year, unlimited miles warranty. Our warranty covers the base engine from intake manifold to oil pan.
Upgrades & Add-ons
Ready to upgrade your project? Add a kit from each area below to convert your base engine into a turn-key package. Kits come installed and dyno tested with your engine. Please note that not all of the options listed below are available for every engine. Contact us for more details.
Fuel Supply
Don't waste time and frustration on that old carburetor. Fuel your engine with a dyno tested system for proven performance.
Holley Gen 3 Ultra Dominator
Ignition System
You'll need a top-notch ignition system for trouble-free performance. Let us customize one for you with everything needed to keep the spark alive.

Pulley Kits & Accessories
Pulleys drive vital components. Let us install a high-quality kit that keeps your engine running and provides max clearance for cooling systems. Available in multiple finishes!
Alternator Only, Polished

Ultra Drive Black: Alt, PS, AC

Ultra Drive Polished: Alt, PS, AC