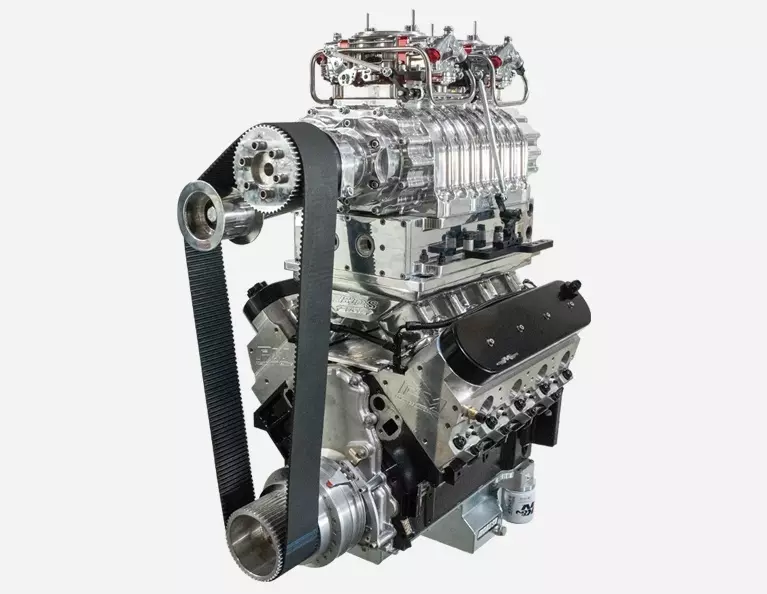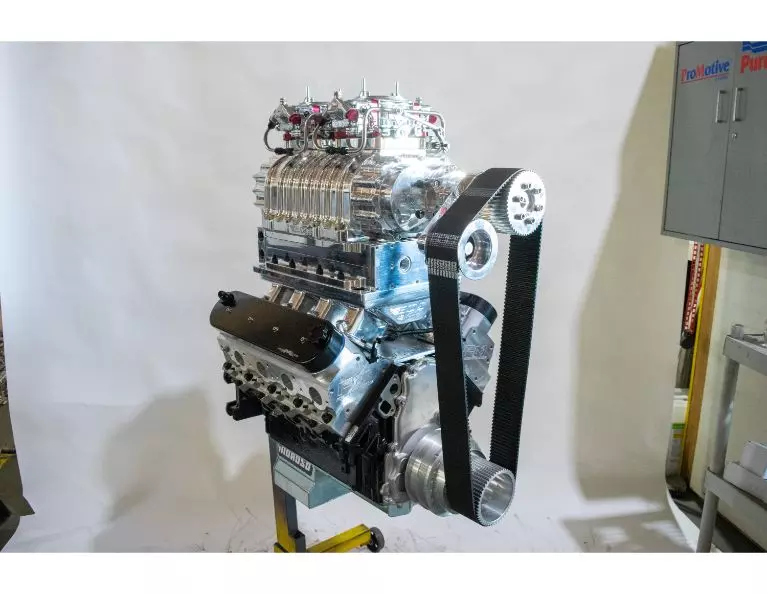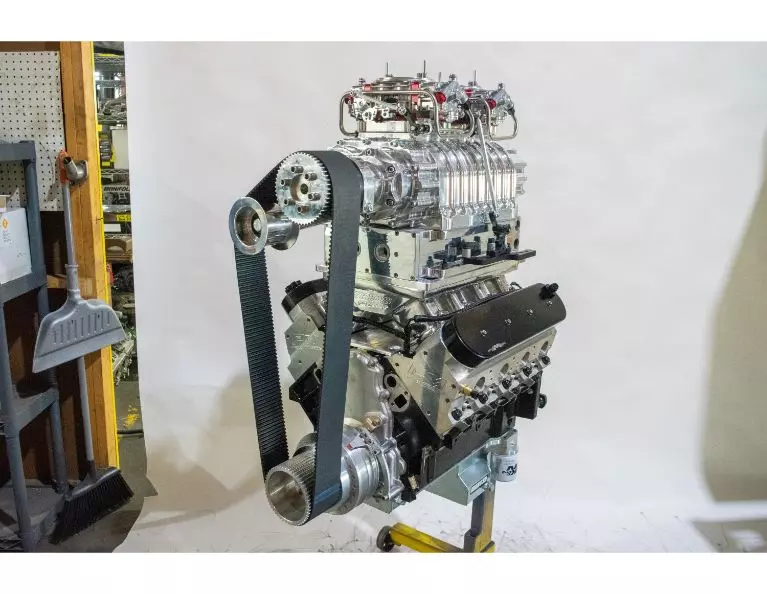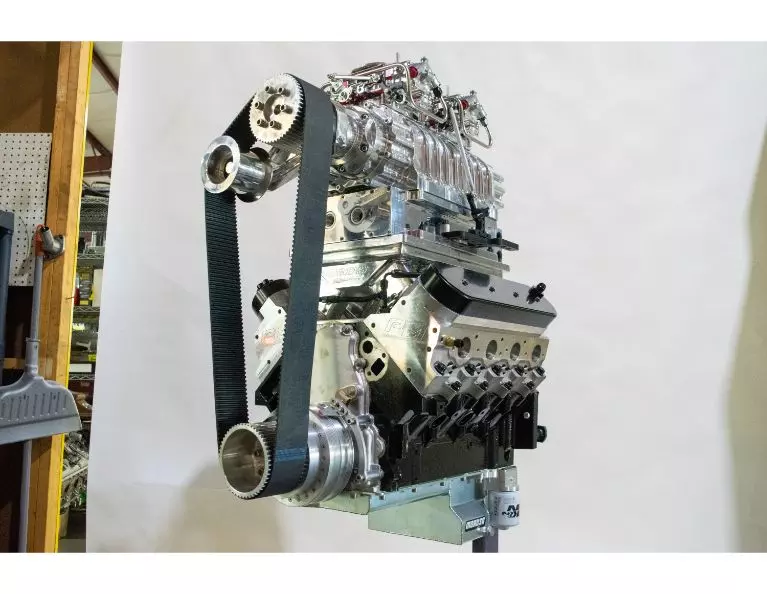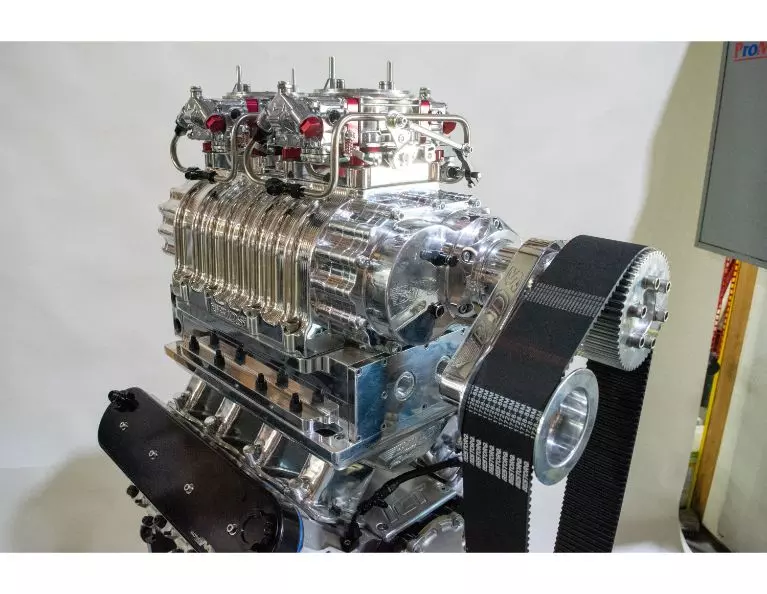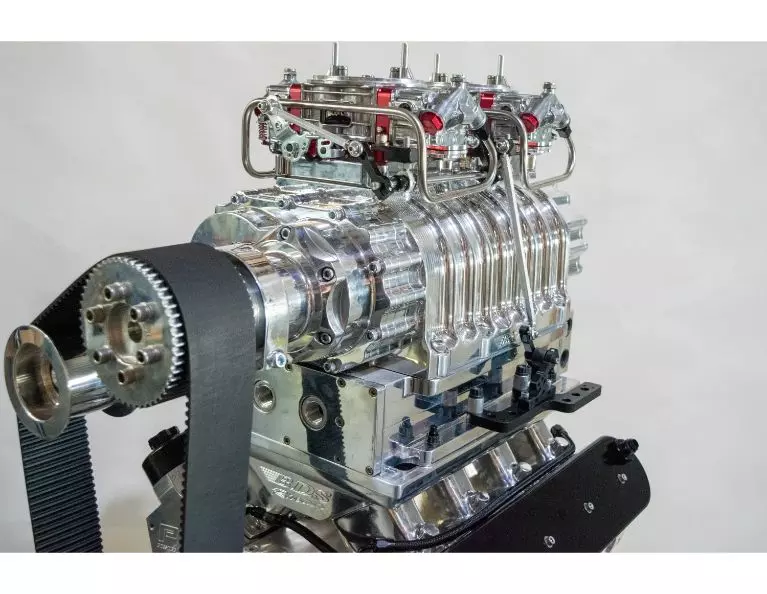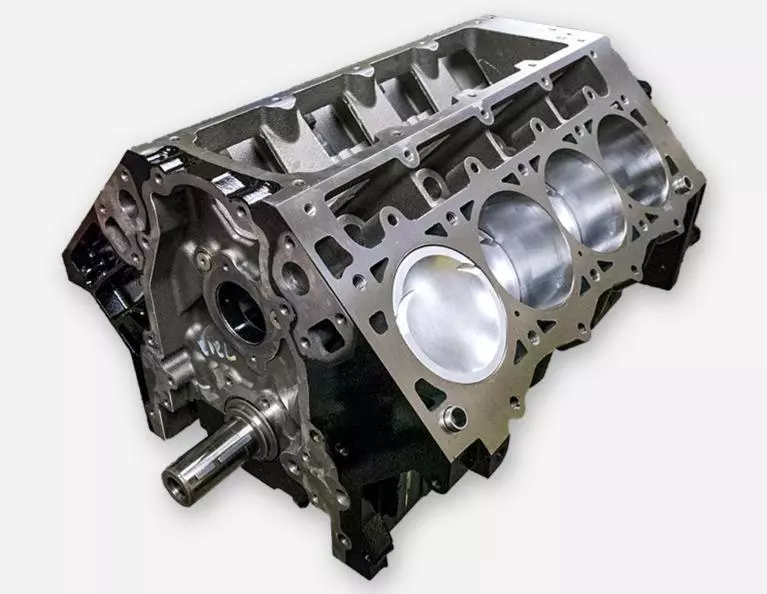 Turn-Key 10-71 Blown 427 LS Crate Engine
$32,999
Our 'Power Adder Series" is designed specifically to be able to add a Supercharger or Turbo(s), taking performance and horsepower to the extreme. This combination utilizes the industry leading Dart LS Next SHP block, all forged internals, and 9:1 compression to ensure your boosted application can thrive. Our LS3 cylinder heads and in-house designed camshaft makes this boost ready long block at home on the track or in a wicked street machine. This one comes turn-key with a BDS 10-71 blower, dual Quick Fuel carbs and 58x Holley smart coils.
Shown with optional air to water intercooler.
Payment Plans Available!

Get Pre-Approved
Fuel Type
Pump Gas
Max RPM
6,500
Idle Quality
Lopey
Best Use
Power Adder
| | |
| --- | --- |
| Horsepower: | 900+ |
| Torque: | Varies |
| Bore/Stroke: | 4.125 x 4.000 |
| Compression: | 9:1 |
| Fuel Type: | Premium Pump Gas |
| Block: | Dart LS Next SHP |
| Crankshaft: | 4340 Forged Steel |
| Rods: | 4340 Forged H-Beam |
| Pistons: | 2618 Forged Aluminum |
| Bearings: | King XP |
| | |
| --- | --- |
| Camshaft: | Hydraulic Roller |
| Heads: | Aluminum LS3 - CNC Ported |
| Valves: | 2.165 / 1.590 |
| Rocker Arms: | Steel / Roller Trunion Upgrade |
| Intake: | BDS LS3 |
| Oil Pan: | Chevy Performance Muscle Car |
| Valve Covers: | Motion Race Works Valve Covers with smart coil brackets |
| Power Adder: | BDS 10-71 Blower |
| Fuel Delivery: | Dual Quick Fuel Carbs |
| Ignition: | 58x Holley Smart Coils |
| Pulley Kit: | - |
Dyno Testing
Dyno testing not included in long block price. Here at Prestige Motorsports, our "Dyno Promise" means that we dyno test every engine we build to verify the quality of our work, the integrity of each component, and the reliability of every engine we construct. Then, we deliver the dyno results for your project directly to you, the customer. Hours for dyno testing will be calculated with the purchase of the fuel and ignition group per engine order.
Engines will produce +/- 2% of advertised power at the flywheel. Advertised power levels are achieved using an electric water pump and specific induction and exhaust systems. Power will vary after pulley systems are installed or if changes are made to the induction or exhaust system (e.g. camshaft, cylinder head, compression, intake manifold, exhaust headers, air filters, etc.). Chassis dyno results measure power at the wheels and only calculate flywheel horsepower. Wheel horsepower is affected by a variety of vehicle-specific criteria including driveline design, body and chassis flex, air intake location, etc. Therefore, calculating flywheel horsepower from wheel horsepower is not an accurate representation of actual flywheel horsepower.
Warranty
This Prestige Motorsports engine is built to order and comes with a 3-year, unlimited miles warranty. Our warranty covers the base engine from intake manifold to oil pan.