One of the best parts of doing what we do here is getting to meet our customers, learning their stories…and of course, seeing and hearing their rides! Chris' 1967 Mustang Fastback Shelby GT500 Clone build is definitely right up there at the top. "I've dreamed about building this car for 20 years and there is no expense being spared on it," explained Chris. "I proudly tell people that Prestige Motorsports built the engine." We certainly appreciate that, Chris!
Chris went with our 575HP stacked 427ci Windsor to power his Shelby…a great choice. The engine features a stout World Products 351w Man O' War block bored 4.125" and stroked 4.000" for 427 cubes. AFR 220cc heads with the beautiful Borla stack injection setup…all controlled by the benefits of the Holley Terminator X MPEFI system. The Billet Specialties serpentine system really sets it off as well.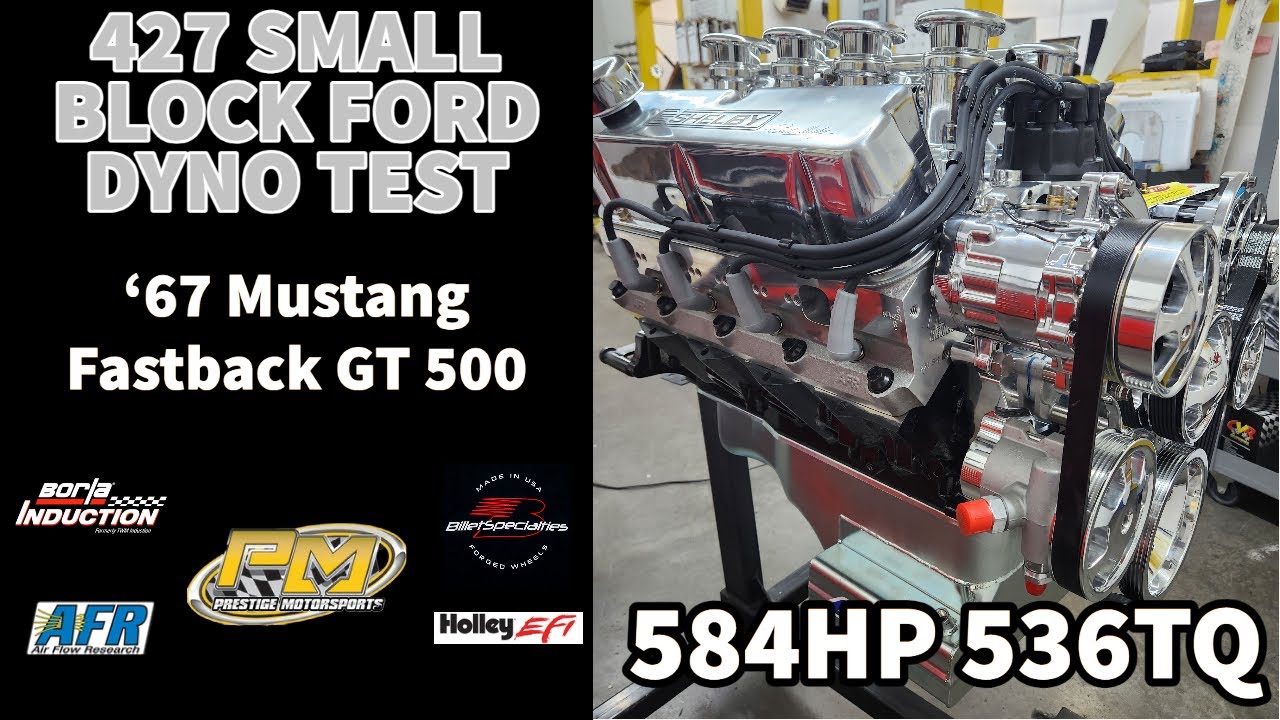 Chris searched for suggestions locally and on several social media platforms for his engine supplier to build the quality engine he expected to the specs he wanted. "I called several leads and nobody answered or returned my calls," he said. "I called Prestige and they answered the phone every time after that. Their knowledge and customer service sold me on buying the engine from them. I wanted the best of the best in my car and they build the best of the best."
Chris is restoring a '67 Mustang Fastback that he is turning into a GT 500 Clone. "I removed the front half of the car and installed a new subframe, mini-tubs, 9" rear end with Watts 4-Link, Mustang 2 suspension, 4-wheel 12" disc brakes and much, much more," explained Chris.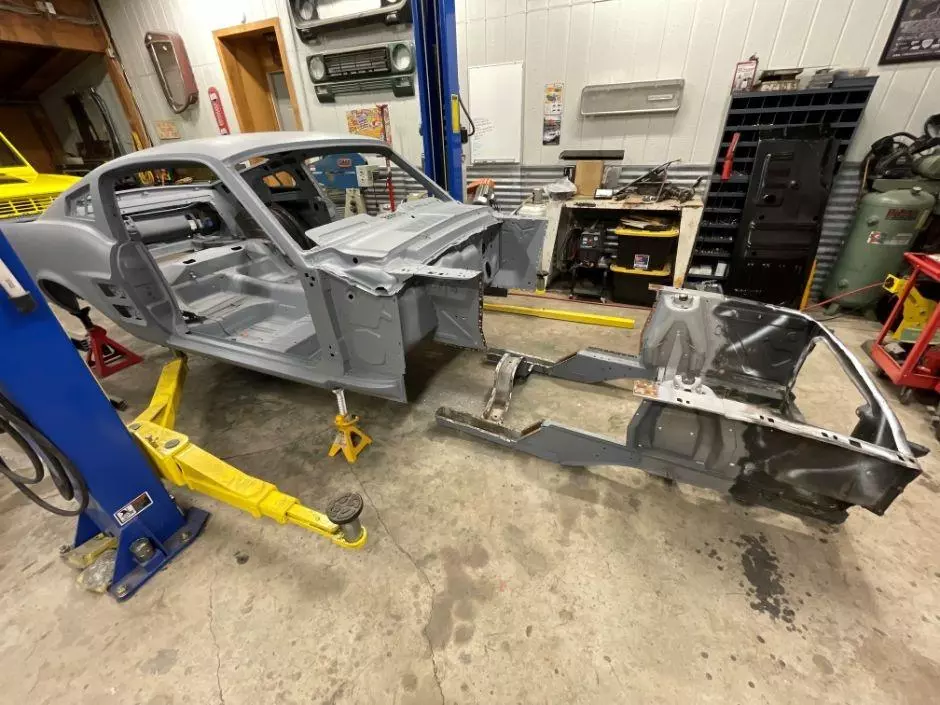 "Working with Prestige has been amazing," he said. "There was a small mix up and the wrong oil pan got sent out on my engine when it was shipped. They sent the correct pan and parts and paid for everything with no hesitation whatsoever. I will definitely use them again on my next build."
Chris had some help from his father and son building the car and installing the engine. Love to see the entire family working together on something like this. "I plan to drive it on weekends and show it in car shows as well as do some pretty massive burnouts with the 584 horsepower under the hood!"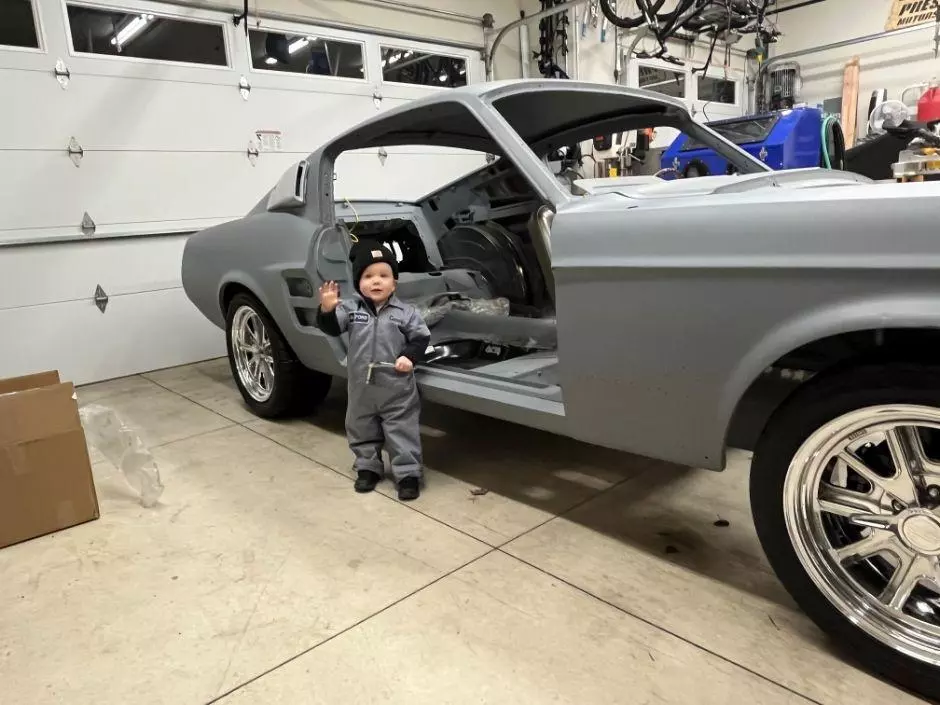 Perhaps we should do another follow up with Chris down the road when he gets everything all buttoned up on his end? What you guys think? Personally I cannot wait to see this thing roasting the tires off some back country roads in Oregon. Thanks for choosing Prestige, Chris! Keep in touch.
- Shawn Meekhof
Prestige Motorsports