This week on Hardcore Tech, we port-match the Holley Hi-Ram intake manifold on our 600 HP, 427 Small Block Ford and test the gains. This engine is based off the 351 Windsor and utilizes a Dart SHP block and AFR 220cc Renegade competition ported cylinder heads. We added the cast aluminum Holley Hi-Ram manifold base and capped that off with a dual 4150 top, and two Holley Track Warrior 650cfm carbs.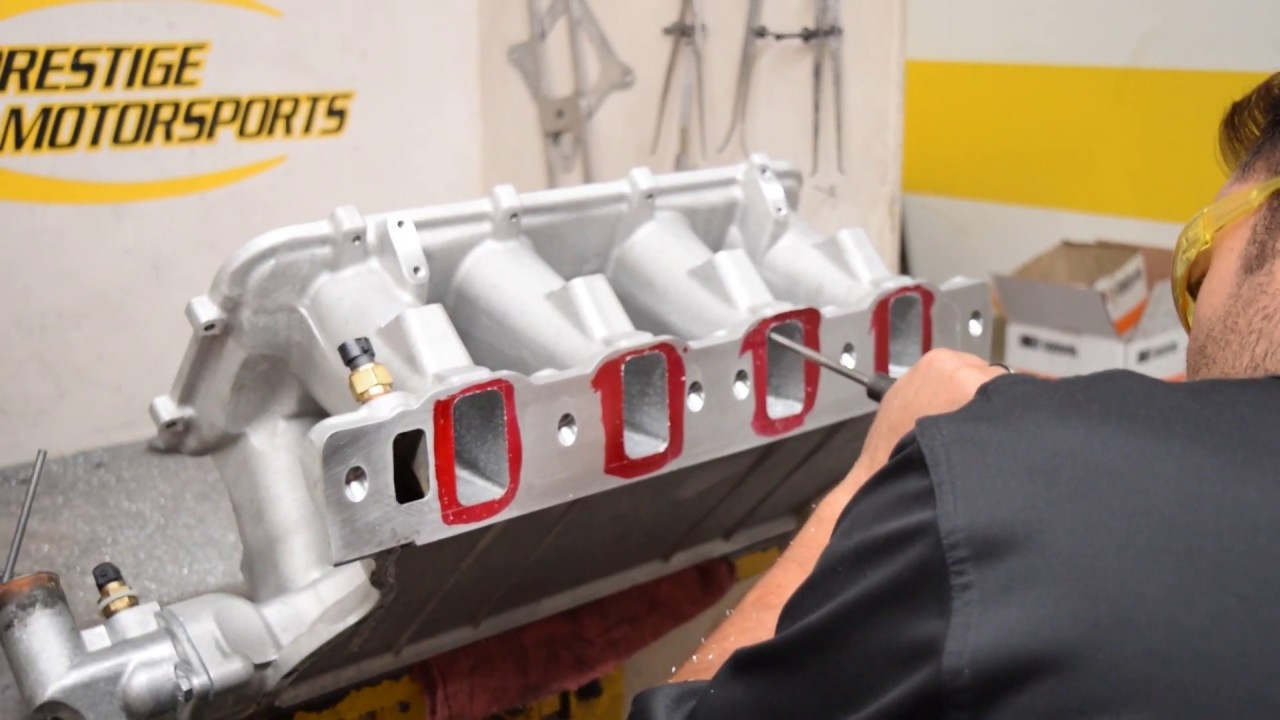 After our base runs with the manifold in raw form, we port matched our manifold to the AFR heads. We wanted to keep a strong line of sight from the plenum to valve so we kept the floor of the manifold low during this process. We were able to see air velocity inside the intake ports using our flow bench and a pitot tube. This showed us where we could remove the least amount of material to achieve the highest gains.
In the case of the Hi-Ram intake, the roof of the port had the highest flow velocity. This is due to the near vertical intake runners. We wanted to take as much material off the roof as possible, so we didn't raise the manifold up at all. After port matching, we were able to achieve a 32HP gain which amounts to a 5% increase in power. We also saw gains in the torque curve from 4,500 RPM and above.
Prestige Motorsports performs tests like this in order to continually improve existing combinations and develop new ones. It also gives us the ability to educate you on how these modifications will affect your overall goals. If you are looking for an engine builder that can recommend or design an engine combination backed by real testing data, please contact us for a free estimate.