A Shot of Speed
Integrating nitrous into your vehicle build is all about generating more power via more fuel. Even a small addition of nitrous can get you 100 or 200 more horsepower easily and affordably. Unlike superchargers, which force-feed more air into your engine, nitrous works by chemical reaction to deliver a sudden burst of oxygen. The downside is that your overall build might not be ready for the heightened performance.
Carefully Configured
In this video, Prestige founder and president Doug Aitken explains progressive nitrous control, which is the preferred method of control in many situations involving nitrous. Doug uses a custom 582-inch, 700-HP Big Block Chevy motor, set up for a small boost of nitrous, with the Holley HP EFI ECU to demonstrate progressive nitrous control. The build features a wet-plate kit configured as a dry system because of the high-pressure EFI. Instead of running extra pumps and regulators, the fuel side has been capped off, and the Holley ECU completely controls the additional flow of fuel required during nitrous activation.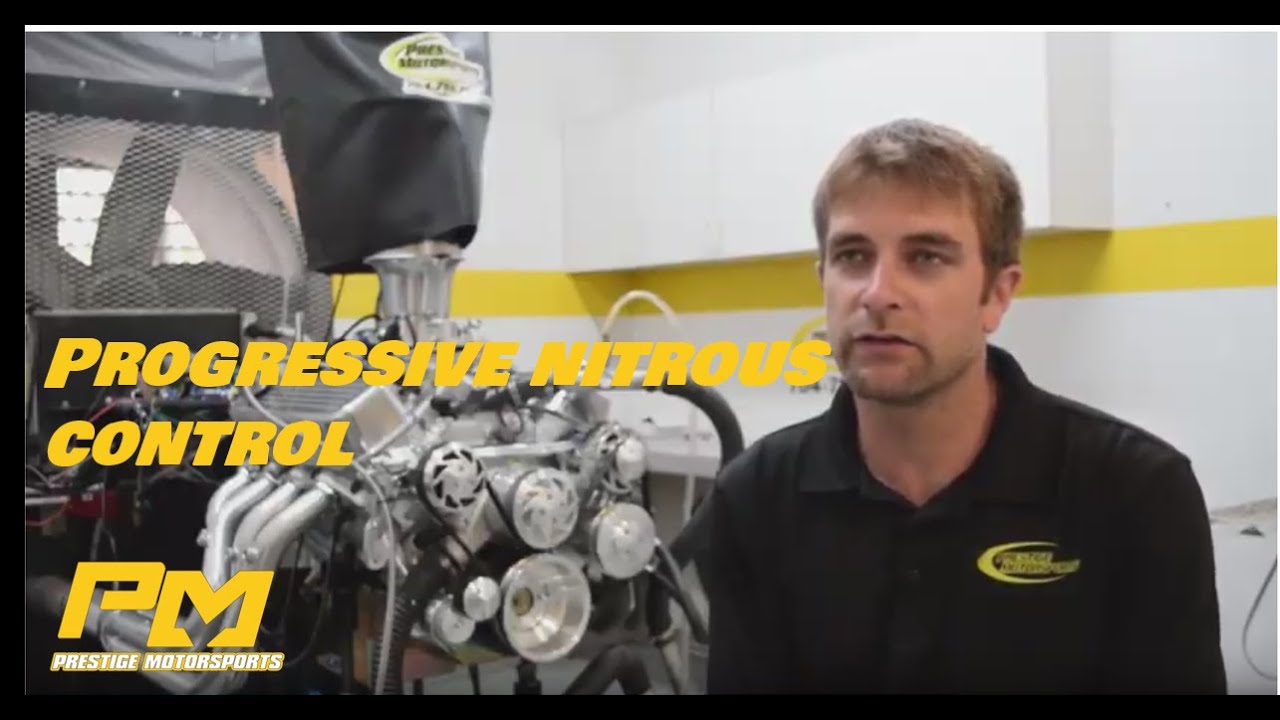 A Measured Approach
The appeal of progressive nitrous control is twofold, as it yields both enhanced protection and personalization. The progressive-control approach adds power gradually or at pre-set times by spreading your shots of nitrous out over a span of hundreds or thousands of RPMs. Whether you're boosting a street car or race car, this protects your tires and other components from withering under the heat and pressure of a single-shot nitrous injection. It also gives you a tremendous degree of control over customization. The Holley ECU is particularly versatile for this purpose thanks to 4 inputs and 4 outputs – all programmable. In addition to progressive nitrous, this component can be used to support a wide range of controls. It can also be configured wet or dry with closed-loop feedback. The more nitrous you're spraying, the more important carefully timing and controlling your nitrous release becomes.
Don't go it alone.
While nitrous provides a shortcut to horsepower and the Holley ECU is ideal for many vehicles with a single power adder, these are not one-size-fits-all solutions. Before you pull the trigger on your power adder, schedule an appointment with Prestige to get an expert perspective on the best method for adding power – and maybe progressive nitrous control – to your custom build.