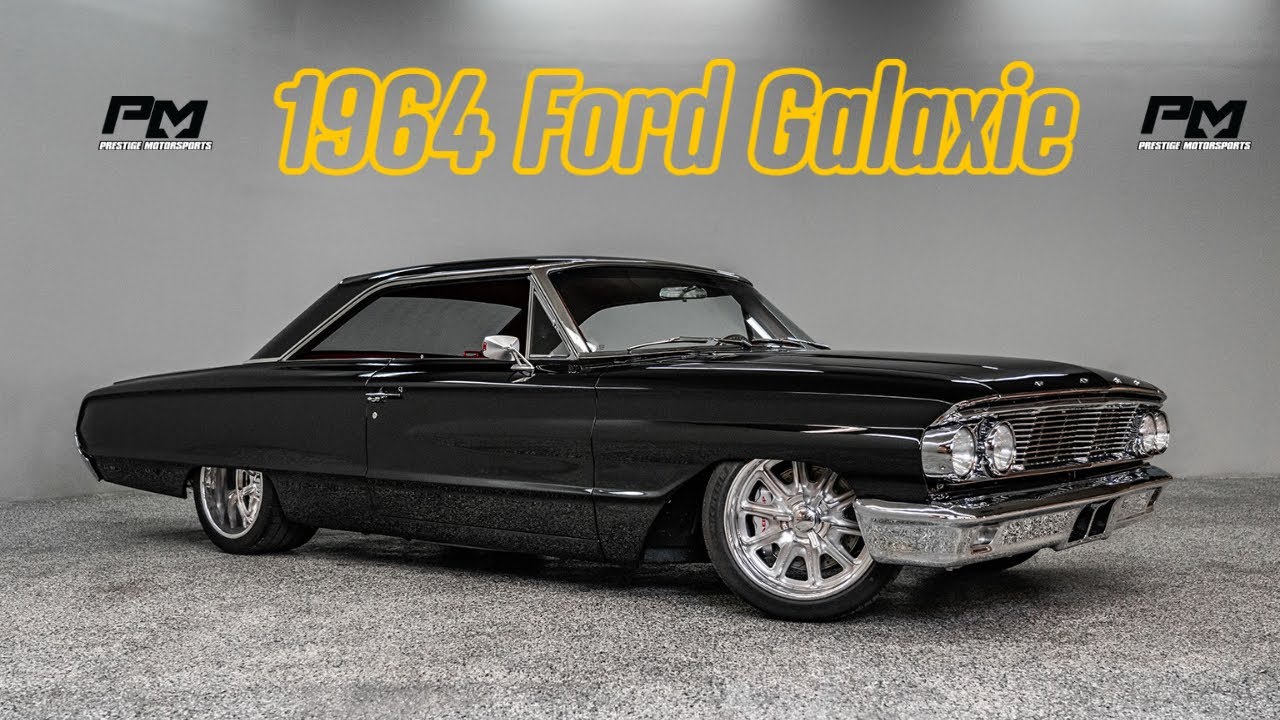 This Ford street/strip car with a 1960s NASCAR theme was an interesting project as the customer, an older fellow, wanted to direct the restoration/performance upgrade process all the way through.
"We had to gently but firmly guide him to keep the build from going off the rails," said Mark Moses. "The direction has changed quite a few times." One example, noted Moses, is ride height and rake. "The customer initially wanted a heavy rake, because that's what they did with these cars back in the day. But a nose-down attitude compromises handling, so we had to steer him in a different direction."
The Galaxie rolled into the shop stock with the factory 390 under the hood. The stock frame wasn't adequate to handle the planned extensive modifications, so we worked with the Roadster Shop in Mundelein, Illinois, for an entirely new chassis. "They constructed a square tube frame and a front suspension with tubular control arms and a rack and pinion, which is a proprietary piece from them," explained Moses. Handling is helped by a 1 1/2-inch swaybar and Aldan coil-overs. Prestige Motorsports tackled the mounting configuration.
"Out back is a four-link setup with a track locator and coil-overs that came from Strange Engineering," said Moses. Strange Engineering fabricated the nine-inch rear housing that spins 4.30 gears, and also supplied the axles.
The transmission is a Tremec Magnum six-speed manual that works with a McLeod hydraulic clutch. Fifth and sixth gears are overdrive. Baer supplied the brakes.
Under the hood is an all-aluminum 482 Ford FE block from Bear Block Motors in Chatsworth, California. Prestige Motorsports then did all the machine work on the block in-house. "This piece, with siamesed cylinder walls, is more robust than the OE block and offers greater bore options," said Moses. "We always go completely through the oiling system and chamfer all the oil holes. All boring and final machining are done here in-house." The 10.5-to-1 motor is beefed up with an Eagle crank and rods, and DSS racing pistons.
Cylinder heads and aluminum tunnel port-style intake also came from Bear Block Motors. "The intake manifold is not designed for fuel injection," explained Moses. "We modified a (carbureted) dual-quad intake manifold by machining it to accept bosses for the injectors, and support dual 1000 CFM throttle bodies." The entire arrangement, including the Holley CAN-bus gauges, is controlled by a Holley Terminator X EFI system.
"One of the things we wanted to do with the car is obviously get the chassis low, and to get the engine as low in the chassis as possible. We didn't have a lot of oil pan clearance," Moses continued. "We ran a belt-driven dry sump, and built our own external reservoir and pump mounts. A Stef's low-profile oil pan maximizes ground clearance."
The Galaxie will be driven over 90% on the street but is track-ready. No times have yet been recorded.